Operation Replay recycles donated band, orchestra, and percussion instruments as well as guitars and keyboards (we do not accept pianos). Thanks to RMF's partnership with area music vendors like Zeswitz and Fegley's Violin Shop, "Operation Replay" gathers quality used instruments, pays for their cleaning and repair, and places them with children who cannot afford rental fees or the extra expense of a "step-up" instrument. Over 1,500 instruments have been placed through Operation Replay since its inception in 2001.
Have an instrument to donate?
Please bring your instrument to RMF's office at GoggleWorks, 201 Washington Street, Suite 503, Monday-Friday, between 9:00 AM – 5:00 PM. Donors will receive a charitable receipt for instrument donations.
Do you or your child need an Operation Replay instrument?
Operation Replay instruments are placed through the recommendation of school music teachers. Parents in need of an instrument should talk to their child's school music teacher. Only students in Berks County are eligible for instruments.
Will you accept pianos?
No.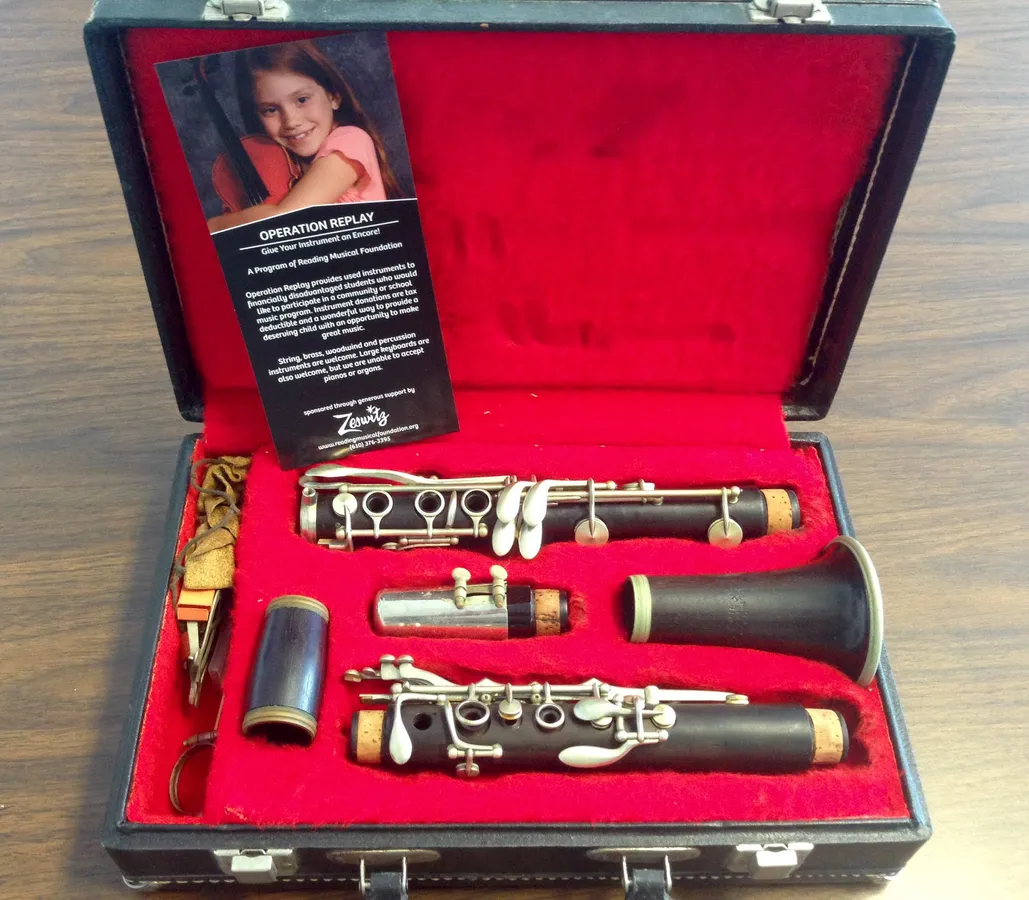 After-School Programs
Latin Music After-School Program
Reading Latin Music After-School Program provides group music lessons at no cost to participants for both established and beginner musicians. Students learn Latin styles, including Cuban, Salsa, Mexican and Brazilian, on instruments like guitar, bass, keyboard, congas, bongos, hand percussion, harmonica and even voice. Daily instruction features group-style lessons along with preparation for a concert to conclude the program. The four instructors (guitar, keyboard, percussion and voice) are all professional musicians and private and/or public educators.
Reading students in grades 5-8 should contact their school music teacher if they are interested in participating.
Olivet Boys & Girls Club Music Programs
RMF is the music program at Olivets/PAL, providing lessons on guitar, private keyboard, group keyboard, chorus, electronic composition and percussion. There is also a two-week summer program featuring all instruments.
Olivet Boys and Girls Club is available to any student in Berks County with a $10 membership fee. Please contact any Olivet Club for more information on membership or music offerings.
Locations: Olivet Boys & Girls Club of Reading & Berks County – olivetbgc.org
Music in the Schools
Music in the Schools is an assembly-style concert designed for elementary schools that is designed to help students with instrument selection. Professional musicians and educators perform a variety of songs that teach students about instrument families. The assemblies rotate between Brass & Percussion, Strings, and Woodwinds. Music in the Schools programs are available to all Berks County elementary schools, with BCIU coordinating concerts for area school districts and RMF.
Please contact RMF if you would like to schedule a MIS concert at your school!
Student Recognition Programs
Each year the Reading Musical Foundation sponsors four student recognition programs that reward teamwork in the music classroom. Available to each school district in Berks County and chosen by the music department, monetary awards are made to musicians exiting middle school, seniors, accompanists, accomplished jazz musicians and musicians who also excel in STEM subjects.
SIGN UP FOR
OUR NEWSLETTER
SIGN UP FOR OUR NEWSLETTER