Over the last year, RMF used 100% of donations to support music programs and projects that advance and advocate music education and appreciation. In total, RMF provided more than $300,000 to nearly two dozen music organizations and area projects!
TYPES OF GRANTS AVAILABLE THROUGH RMF:
Only organizations that provide programming primarily in Berks County are eligible for funding.
Programs that Advance Music Education

Music-making experiences for musicians of all levels

Programs that Advocate Music Education

Working with area school districts to enhance and nurture music curriculums, music educators, and more

Programs that Advance Music Appreciation

Develop new audiences, engage existing audiences, and foster increased access to live music

Programs that Advocate Music Appreciation

Collaboration among music and non-music organizations to bring attention to the impact music has on individuals and our community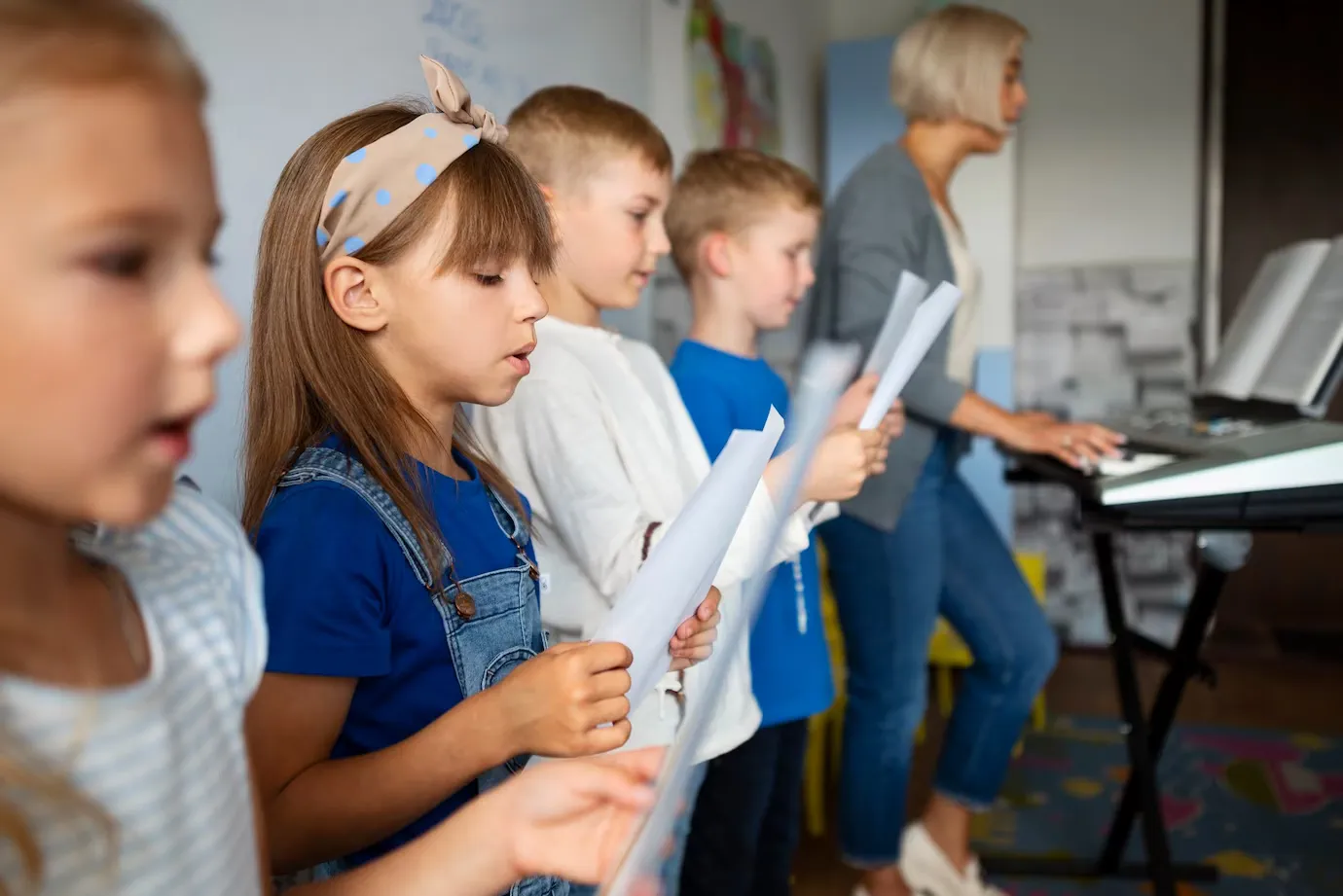 APPLICATIONS
Organizations/Individuals who have not applied to RMF in the past should send a LOI before completing application. All projects/programs must take place primarily in Berks County.
Projects/Program Requests more than $1,500 – applications considered annually
Deadline for Organizations with January-December Fiscal Year: Sunday, October 15, 2023
Deadline For Organizations with July-June Fiscal Year: Friday, February 23, 2024
Projects/Program Requests less than $1,500 – applications considered by RMF's Outreach Committee
Deadlines: Last Friday in April, August, and December
CURRENT GRANTS FOR MUSIC EDUCATION & APPRECIATION
Barrio Alegria – La Salita & Alleyway Concerts
Berks Arts – Get JazzEd, Summer Jazz Camp & MEBC Festivals
Berks Opera Company – Concert Performances & Unleashing Your Inner Opera Fan
Berks Sinfonietta – Concert Performances
Berks Youth Chorus – Scholarships & Summer Sing
Friends of Chamber Music – Concert Performances & Outreach Programs
GoggleWorks Music Project – Sound Studio Intensive/Music Industry Program
Hannahoe Vigil – Celebration of Tom Hannahoe/Graveside Performance
Olivet Boys & Girls Club – Summer Music + 12 Hours of Weekly Music Classes
Opus One: Berks Chamber Choir – Concert Performances
Reading Choral Society – Concert, Education, and Outreach Programs
Reading Philharmonic Orchestra – Concert, Education & Outreach Programs
Reading Pops Orchestra – Concert, Education & Outreach Programs
Reading Theater Project – Funding New Music & Production Expenses
Reading Symphony Orchestra – Concert, Education & Outreach Programs
Ringgold Band – Concert, Education & Outreach Programs
Sunday Sinfonia – Concert, Education & Outreach Programs
Vox Philia – Concert Expenses
WCR Center for the Arts – Teacher Recitals and Concert Expenses
Yocum Institute for Arts Education – Early Childhood Music Theater & Jazz Programs
RMF Programs:
Artists of Tomorrow Concert – RMF Scholarship Recitals
Berks Summer Band Institute – Free Summer Band Program
Berks Summer String Institute – Free Summer String Program
Music-in-the-Schools Program – Professional Assemblies for Elementary Schools
Outreach Programs – After-School Programs, Special Grants, Etc.
Scholarship Programs – Ensures Every Qualified Need-Sensitive Applicant Receives a Scholarship
Student Recognition Programs – Annual Award Program to Recognize Outstanding Musicianship & Teamwork, Jazz Musicianship, Accompanists, and STEAM Awards for STEM-Excelling Musicians
SIGN UP FOR
OUR NEWSLETTER
SIGN UP FOR OUR NEWSLETTER